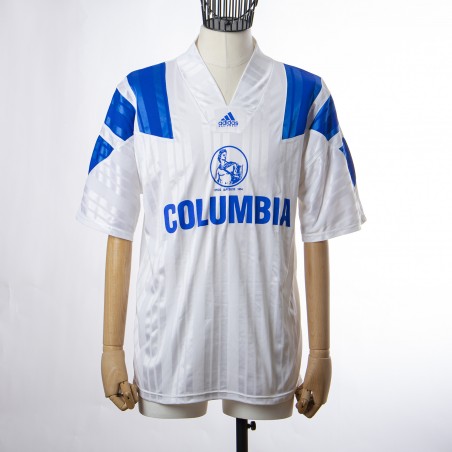 DETAILS
Adidas jersey produced for the Cypriot team for the 1993/1994 football season.
The shirt was used during the match against Inter in the Uefa Cup.
Away shirt in the short-sleeved variant and with the number 15 applied on the back in patent leather.
The shirt features an Adidas label and size 42 in the collar.