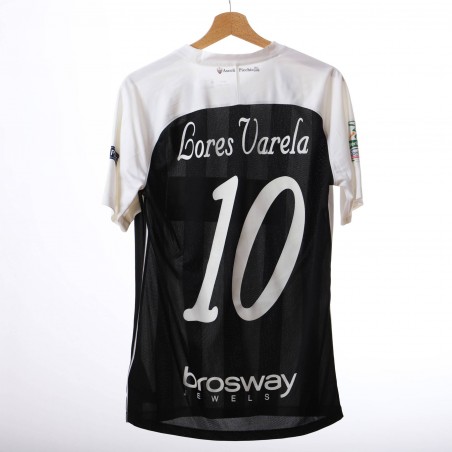 The Ascoli jersey is in perfect condition, without tears or seams.
Internal label with size M.
---
DETAILS
Ascoli's first jersey of the 2017/2018 season, it is a short-sleeved, crew-neck model in the typical Juventus colours.
Ascoli patch applied on the heart side and embroidered Nike mustache on the right.
On the back, applied in light white plastic, the personalization Lores Varela and the number 10.
Serie B patch on the right sleeve and respect on the left.
The commercial sponsors are C.I.A.M. Tutto per Animali and Brosway Jewels.
---
ANECDOTS
Ascoli Picchio in 2017/2018 participates in the Serie B championship finishing in 17th place, while from the Coppa Italia will exit in the third round.
TOP PLAYERS
Monachello, Favilli and Mogos.