A visit to the Le 7 Sorelle store is much more than just shopping: it is an immersive experience, a journey through time that takes you back to the golden era of football. Our staff is made up of authentic fans of the game, always ready to share anecdotes, curiosities and the fascinating stories behind every single article.
OUR SELECTION
Explore our unique and unrivaled selection of vintage football merchandise that is sure to set the heart of every collector and football fan alike. Here at Le 7 Sorelle, you can immerse yourself in a world made up of historic football shirts, vintage clothing and accessories from different countries, both Italian and foreign.
Football team store
Piazza del Duomo 20
Milano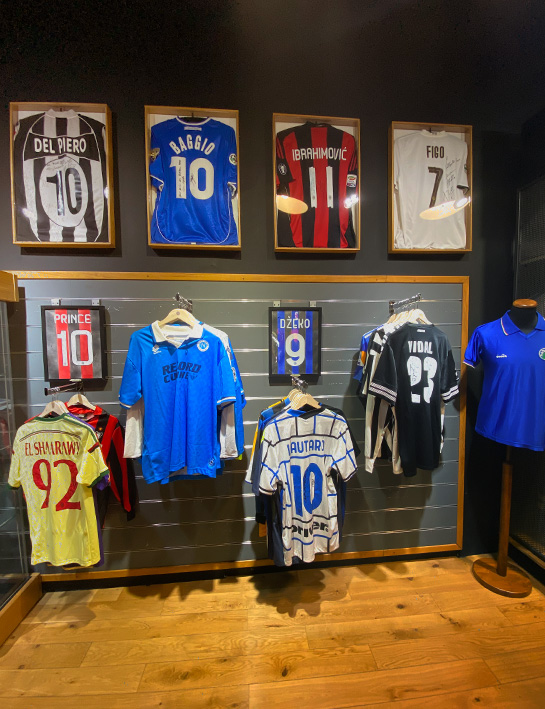 WHERE WE ARE
We are in a truly special location, right in the beating heart of Milan. Our store is located on the upper floor of a shop in Piazza del Duomo, 20, 20122 Milano MI, a few steps from the majesty of the Duomo.