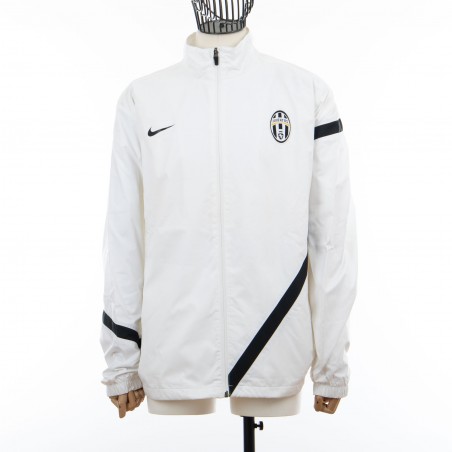 2010/2011 Juventus Nike Jacket. Juventus and Nike forged a very strong partnership towards the start of the new millennium. The well-known company was the technical sponsor of the club even when there was a resurrection from Serie B to nine consecutive championships.
The product is well shown by the various photos. The jacket has long sleeves, with a long zipper in the center, in white with two slightly oblique black bands on the lower part of one sleeve and on the upper part of the other; in the center of the article, downwards, on the left side we have another black oblique band, the club logo is applied to the top left while on the opposite side we find the black Nike logo.
On the back, in addition to an oblique black band that traces the idea of the front section, a particular hexagonal shield stands out at the top with black and white polygons inside.