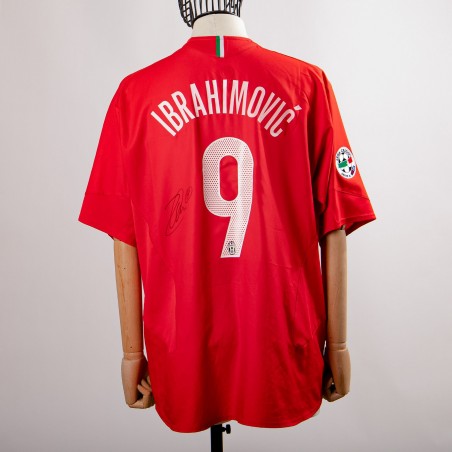 Jersey preserved in excellent condition. Inside there is still the label with the size XL. Made in Morocco.

DETAILS
Juventus away shirt 2005/2006 season personalized with the name Ibrahimovic. On the front we find the Juve and Scudetto sewn logos with two printed stars, on the right side there is the Nike logo printed and in the center the Tamoil logo in print. Autograph on the number.
TOP PLAYERS: Buffon, Emerson, Ibrahimovic, Nedved, Del Piero.
CLASSIFICATION IN THE CHAMPIONSHIP: 1st place.