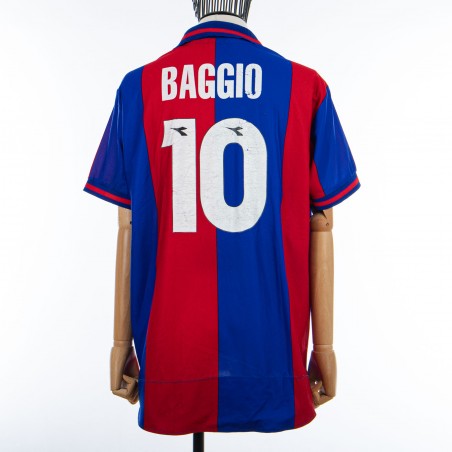 1997/1998 Bologna Home Jersey Diadora Baggio 10. Home version of the Italian football star Roberto Baggio, who was at Bologna at the time.
The product can be admired well from the various photos. The shirt has short sleeves, has a blue stand-up collar with red edges and its main colors are red and blue, which alternate in large vertical sections, both on the front and on the back; the club logo is applied to the top left, while on the opposite side we find the white wording DIADORA, technical sponsor; below these, the rossoblu commercial sponsor, GRANAROLO, appears.
On the back, in large size and in white, there is the writing BAGGIO and the number 10.