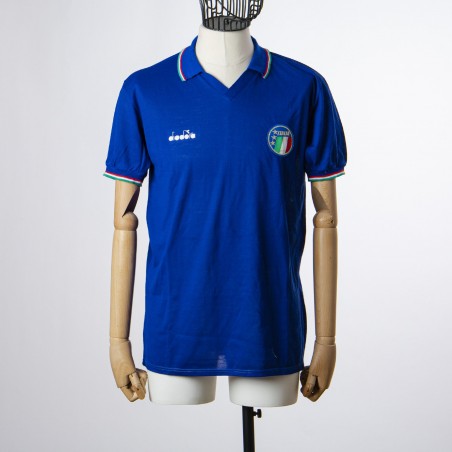 Italy's 1990 World Cup jersey is in excellent condition despite the passage of years.
The fabric is intact and free of imperfections. The size L label is still present on the inside.
---
DETAILS
Blue model with sleeve edging and tricolour collar. Short sleeve and polo collar.
FIGC patch sewn on the heart side and Diadora logo applied on the right side.
---
ANECDOTES
In 1990 the World Championship was held in the Bel Paese. Twelve stadiums were involved in the competition, some of which were refurbished, while others were purpose-built. The world competition was won by Germany, followed by Argentina in second place and Italy in third.
TOP PLAYERS
Schillaci, Zenga, Maldini.