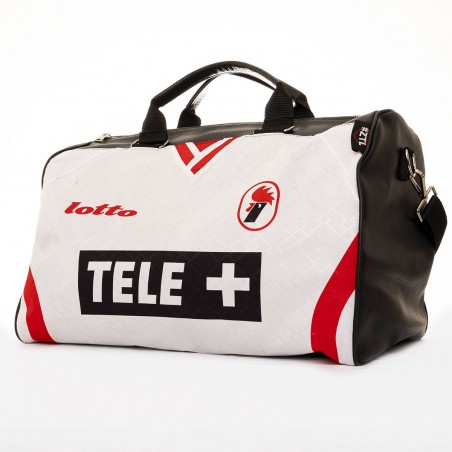 Second skin" bag made with the home match jersey of Bari of the season 1999/2000.
White-red jersey produced by Lotto with sponsor Tele+.
The bag has been assembled by craftsmen in the workshops of Ztl.
Internal pocket with zipper. The exterior is lined with the authentic jersey.
Handcrafted in Italy.