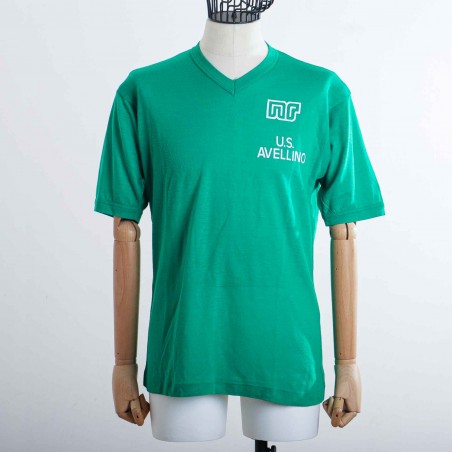 Preserved jersey in excellent condition. Absent inside the size label, the uniform measures 73 cm in length and 43 cm in width.
DETAILS
Avellino's training jersey totally green with short sleeves of the eighties. On the front, heart side, are painted in white lettering US AVELLINO and logo NR.
ANECDOTES AND CURIOSITIES
The eighties of Avellino are a whirlwind of emotions. They began badly with the penalty for soccer betting and the terrible earthquake. Gradually then the Irpini gain appreciation and results getting the best placement of their history in Serie A in the 1986/1987 season.
TOP PLAYERS: Dirceu, Schachner, Alessio, Colomba, Colantuono.