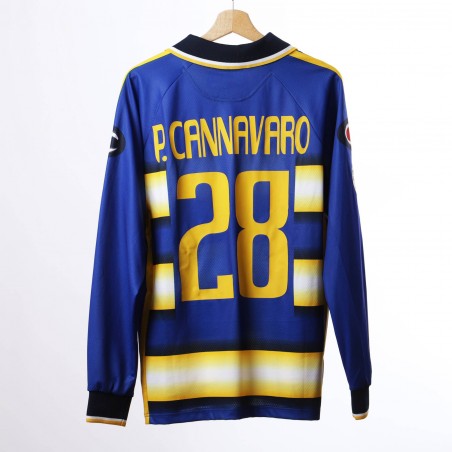 Parma Home Jersey made by Champion for the season 2005/2006 with customization P.CANNAVARO 28
DETAILS 
The home version jersey is kept in excellent conditions. 
Yellow and blue is intact. 
Model long sleeve with patch series A. 
On the front side heart applied in rubber shield Parma FC. 
On the right side in good condition the logo of the technical sponsor CHAMPION. 
On the back in light plastic personalization P.CANNAVARO 28. 
ANECDOTE 
Shirt that symbolizes the years of the return to Parma but also a lot of bench for Paolo Cannavaro.