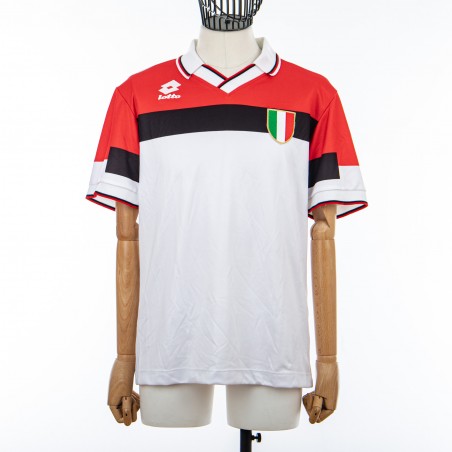 The Template Away shirt from Lotto's Life's Collection is a special and innovative version of the Milan away kit in the 1994/1995 season. Size L.
The shirt features the legendary AC Milan shield, sewn and applied on the front of the garment, near the heart, while the Lotto logo is positioned on the right side. The collar, made of jersey and has a V shape.
This Template shirt from the Life's Milan Collection pays homage to the glorious 1994/1995 season and offers AC Milan fans a way to celebrate the club's legacy and history. It is a unique piece of clothing, made with Lotto's attention to detail and craftsmanship, which combines style, comfort and a touch of nostalgia for AC Milan fans.