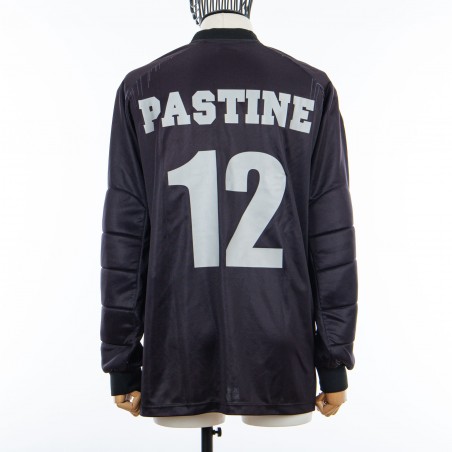 1998/1999 Goalkeeper Jersey Turin Kelme Pastine 12. Shirt of the former Turin goalkeeper during the 1998/1999 season Luca Pastine, in the granata nursery in 1991/1992.
The product can be clearly seen from the various photos. The shirt has long sleeves and the color that characterizes it is black; at the top center is the wording KELME, technical sponsor, in white; below this, the club logo is applied; further down, we find a large SDA writing, in white, which represents the commercial sponsor of the grenade; the LEGA CALCIO patch is also applied on the right sleeve.
The word PASTINE and the number 12 appear on the back, in enormous dimensions and in gray colour.