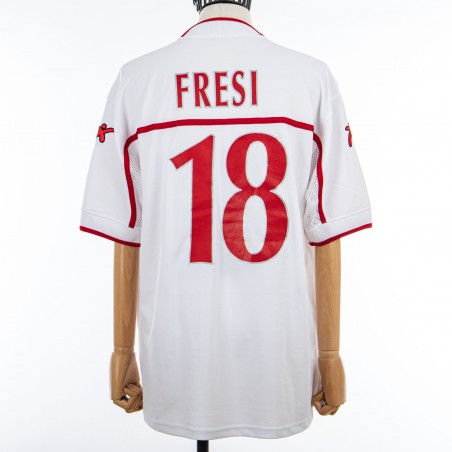 2003/2004 Perugia Galex Fresi 18 Away Jersey. Away shirt of the former defender of Perugia 2003/2004, Salvatore Fresi. The internal label shows the size XL.
The product can be clearly seen from the various photos. The shirt has short sleeves and its predominant color is white, even if there are some red inserts; the club logo is applied to the top left, while on the opposite side there is the red logo of Galex, the Perugia's technical sponsor; below these elements is the commercial sponsor, again in red, TOYOTA; the Galex logo is also found on both sleeves.
The writing FRESI and the number 18 are applied on the back in red with a gray border.