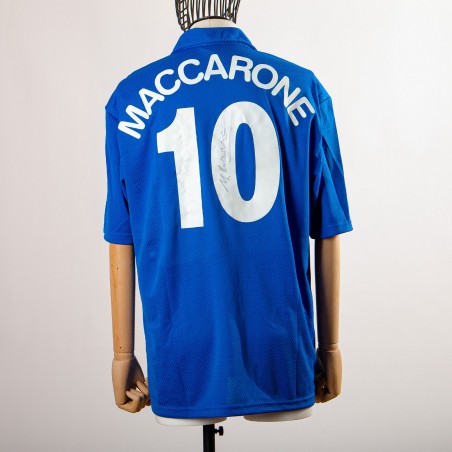 First Empoli jersey, vintage 2001/2002, preserved in excellent condition.
Is present inside still the manufacturer's label with the size XL.
The shirt is autographed.
DETAILS
The jersey is characterized by the polo collar with drawstring and is made in a beautiful royal blue. The team patch and the Errea logo, technical sponsor of the team, are applied in flock. On the back are printed white lettering MACCARONE and the number 10. Applied on the left sleeve is the Lega Calcio patch, while the number 80 is applied in gold on the right.