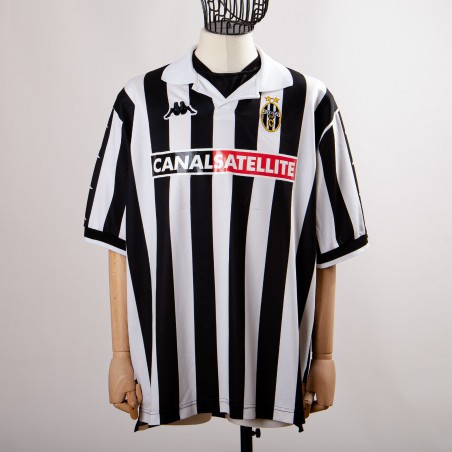 Jersey preserved in excellent condition. Inside there is still the label with the size XL.
DETAILS
Juventus home shirt from the 1999/2000 season customized with Daniel Fonseca's name and number 11. Kappa logo embroidered in black with white piping. Juventus logo sewn on the left side. CanalSatellite sponsor printed on the front. The Lega Calcio patch is present on the sleeve.
CLASSIFICATION IN THE CHAMPIONSHIP: 2nd place
Top Players: Del Piero, Inzaghi, Conte, Deschamps, Zidane.