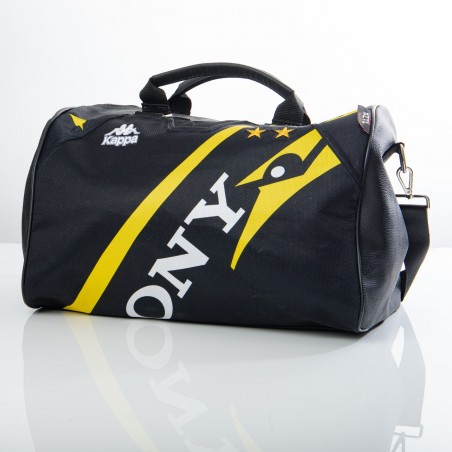 The bag is in perfect condition and has a shoulder strap.
Dimensions: 44 cm x 27 cm x 30 cm
DETAILS 
Second Leather" bag made with the third Juventus jersey of the Season 1995/1996. Black colour with yellow details. The bag was assembled by craftsmen in the Ztl workshops. Inside pocket with zip. The exterior is lined with the authentic jersey. Handcrafted in Italy.