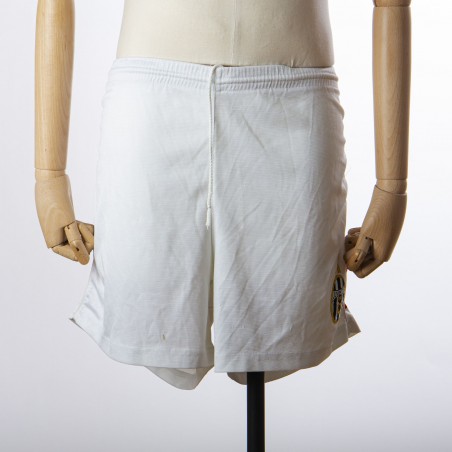 Juventus competition shorts made by Lotto for the 2003/2004 season, in fair condition. There is a small hole on the left leg and the elastic is soft.
The label with the size is not present, but the fit reflects that of an XL.
DETAILS 
The logo of technical sponsor LOTTO is sublimatically applied to the sides of the shorts. 
On the front, right side, is embroidered the emblem Juventus with two stars.