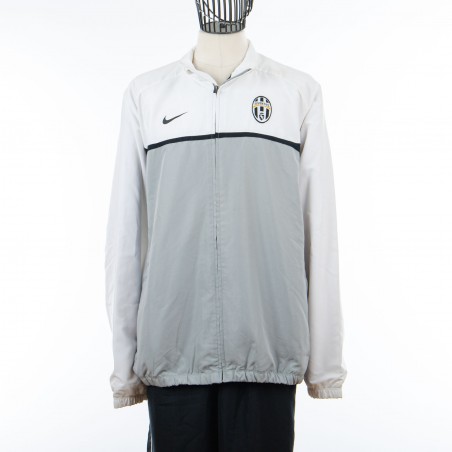 Tracksuit Juventus Nike. Tracksuit produced by the Nike company for the Italian football club Juventus FC, consisting of black trousers and a jacket in predominantly gray and white colors. A tag informs you that the size of the item is XXL.
The product is clearly visible thanks to the following photos. The jacket is long sleeved, with a long zip down the middle; the white color substantially covers the chest and the sleeves, while the rest is rendered in gray, except for a black horizontal stripe that marks the border between the two sections; on the white region, the club logo is applied on the left while on the opposite side there is the logo of Nike, technical sponsor of the black and whites. These logos also reappear on the black trousers.
On the back there is a small Nike logo at the collar.