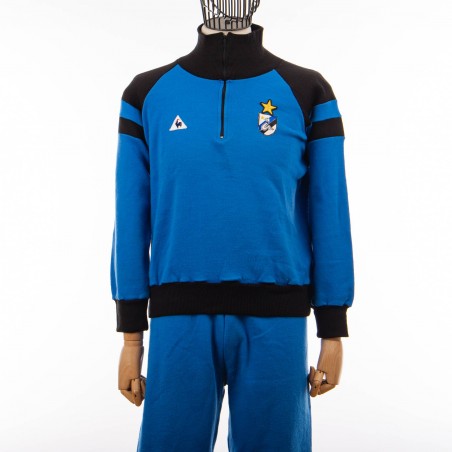 Inter tracksuit made by the technical sponsor Le coq sportif, in collaboration with the commercial sponsor Misura, in the 1986/1987 football season. Model compliant with the conditions that can be deduced from the attached photographic evidence. Size 48
The sweatshirt suit of the Milanese team is made up of light blue trousers and a light blue turtleneck shirt with black inserts on the shoulders and arms.
Coat of arms of the sports club, with a gold star, sewn on the heart side and brand of the sponsor Le coq sportif applied on the right side. Branding of the commercial sponsor Readable size on the back.