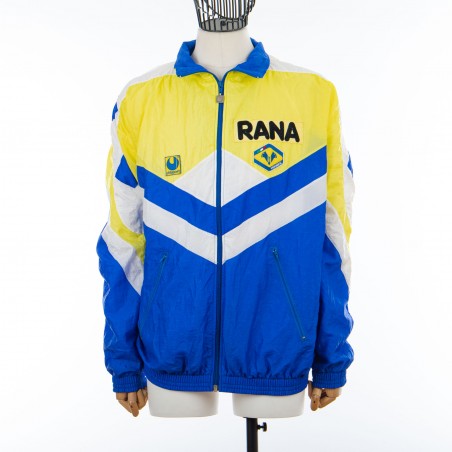 1992/1993 Hellas Verona Uhlsport Jacket. Uhlsport brand jacket designed for Hellas Verona football club. The internal tag certifies that the size of the item is XL.
The product is clearly visible from the various photos. The jacket has long sleeves, with a long zip in the center and zipped pockets at the bottom, in yellow for the top section of the item and blue for the bottom section, interspersed with a slightly V-shaped white horizontal stripe. on the bust and sleeves; on the top left are the commercial sponsor RANA, in black, and, below this, the club logo, while on the opposite side we find the technical sponsor 'uhlsport'.
On the back, in large size and in black, the wording RANA is applied.