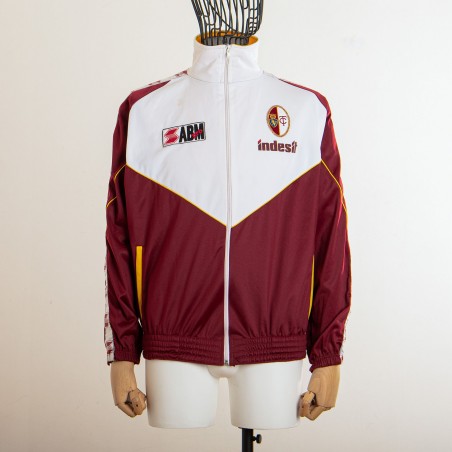 Stagione: 1990/1991
Condizioni del prodotto
Torino jacket made for the club at the beginning of the 90's by the company ABM. Product in excellent condition, with sewn coats of arms and printed Indesit sponsor.
DETAILS
The colors of the fabric are bright and brilliant. Club crest sewn Indesit commercial sponsor applied front back. Technical sponsor ABM sewn.
ANECDOTES AND CURIOSITIES:
In 1991 Torino won their only international trophy, the Mitropa Cup. On June 4, 1991 they beat Pisa in the final with a comeback 2-1 after extra time.
TOP PLAYERS: Vázquez, Lentini, Cravero, D. Baggio, Amarildo.
CLASSIFICATION IN CHAMPIONSHIP: 5°.