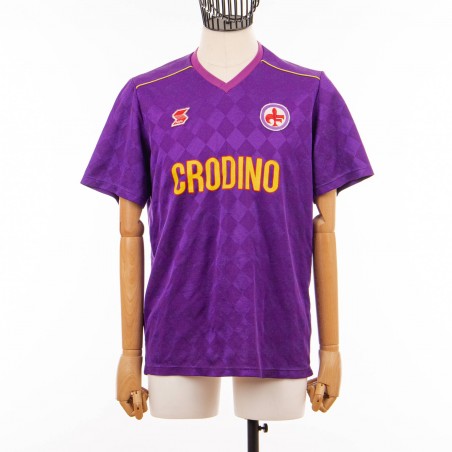 Fiorentina training jersey made by the technical sponsor Abm, in collaboration with the commercial sponsor Crodino, for the training of the 1988/1989 season. Model compliant with the conditions that can be deduced from the attached photographic evidence. Size not specified
The Tuscan team's tunic is in purple damask, with a purple cotton pointed neckline and yellow details on the shoulders.
Coat of arms of the sports club applied on the heart side, logo of the technical sponsor Abm sewn on the right side and logo of the commercial sponsor Crodino legible on the chest.