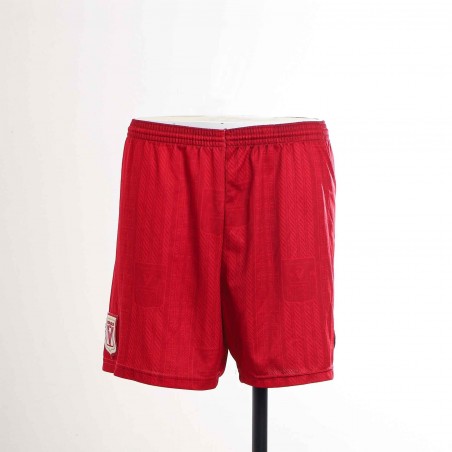 Stagione: 1998/1999
Taglia: XL
PRODUCT STATUS
Shorts kept in excellent condition, official logos intact and size XL label still present inside.
DETAILS
Red shorts of Vicenza season 1998/1999 Away model for away games. Vicenza logo sewn on the right side, Biemme logo sewn on the left side.
ANECDOTES AND CURIOSITY
It was a failed season for Vicenza culminated with relegation, just two years after winning the Coppa Italia. It was a year of changes for the refereeing sector. The red card was inserted for fouls from behind and the draw was tried instead of the referee designation, an idea that was immediately set aside after a year of practice.
TOP PLAYERS: Dabo, Brivio, Otero
LEAGUE CLASSIFICATION: 17TH