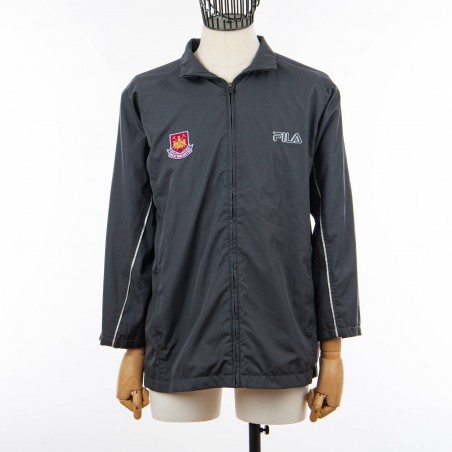 West ham United dark jacket made by technical sponsor Fila for the 1999/2000 season. Model compliant with the conditions that can be deduced from the attached photographic evidence. Size M
Dark jacket and light inserts, with full zip closure.
Coat of arms of the sports club sewn on the right side and logo of the technical sponsor Fila applied on the left side of the model.