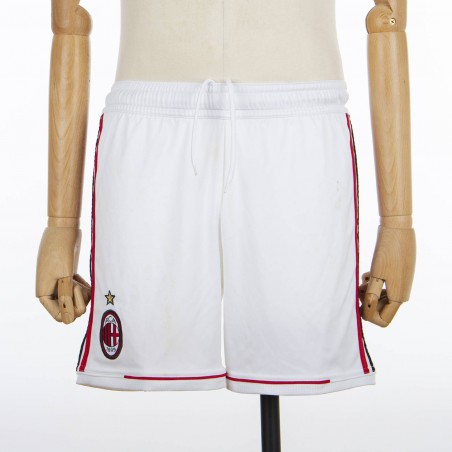 The home shorts produced by Adidas for the 2011/2012 season are in excellent condition, the fabric is excellent and has its original characteristics, with intact seams, no streaks or color discontinuities. Free from stains and defects. Size M
White home shorts model, red and black stripes fall vertically on the sides, giving dynamism to the garment. Along the lower hems there is a red border for the front, while the back is green. The company crest is embroidered on the right thigh, while the logo of the technical sponsor Adidas is embroidered on the left thigh.
Milan, the Italian champions, conquered the Italian Super Cup in Beijing and inaugurated a season in which they were protagonists but with a thousand regrets. An era ended in Silvio Berlusconi's Club. Gattuso, Zambrotta, Inzaghi, Seedorf, Van Bommel and Nesta say goodbye to the Rossoneri cause.