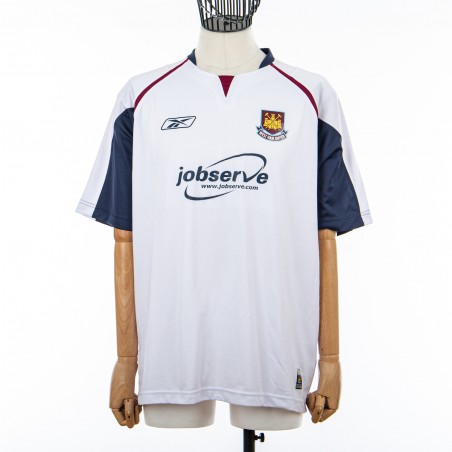 West Ham United away shirt from the 2005/2006 season made by the technical sponsor Reebok. XL Size.
It features an elegant and captivating design, with a combination of white colors, blue inserts and red details that catch the eye.
The club crest is thermo-applied to the front of the shirt. The logo of the technical sponsor, Reebok, is printed prominently on the right side, as well as the commercial sponsor, located just below center.
In the 2005/2006 season, West Ham returned to the Premier League after gaining promotion the previous year. Despite the pessimistic forecasts, the team managed to reach 9th place in the standings.