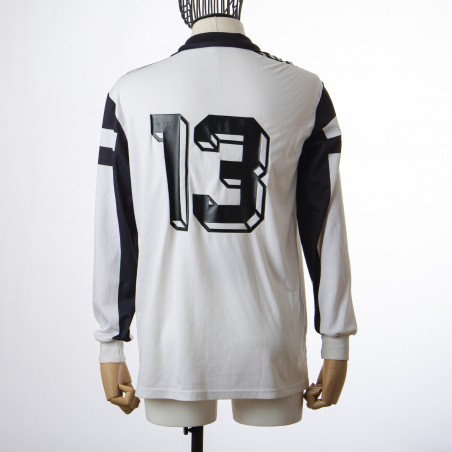 Cesena jersey, made by technical sponsor Adidas preserved in good condition, except for a few spots on the front.
Dimensions: height 75 cm, width 56 cm.
---
DETAILS
Long-sleeved home model with V-neck and polo collar. Both the Cesena logo and the technical sponsor Adidas are sublimatically printed on the front.
The number 13 is applied on the back in light plastic. The commercial sponsor is Banca Popolare dell'Emilia Romagna.
---
TOP PLAYERS 
Lerda, Gautieri, Hubner