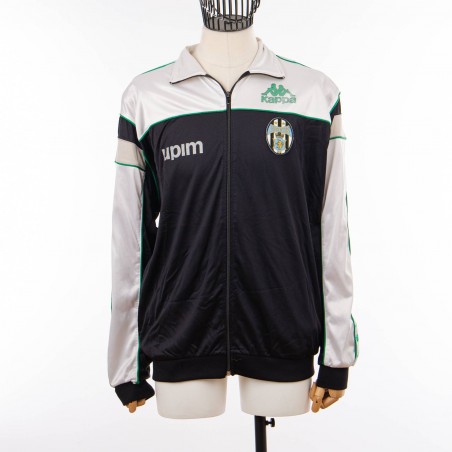 Juventus track jacket made by the technical sponsor Kappa, in collaboration with the commercial sponsor Upim, for the 1990/1991 season. Model compliant with the conditions that can be deduced from the attached photographic evidence. XL size
The jacket is black with white shoulders and arms and green and black inserts.
The emblem of the sports club is sewn on the heart side and the Kappa logo bordered in green is applied, recalled consecutively on the arms and on the back of the model. On the right side, the commercial sponsor Upim can be read, in white, reproduced again on the back.