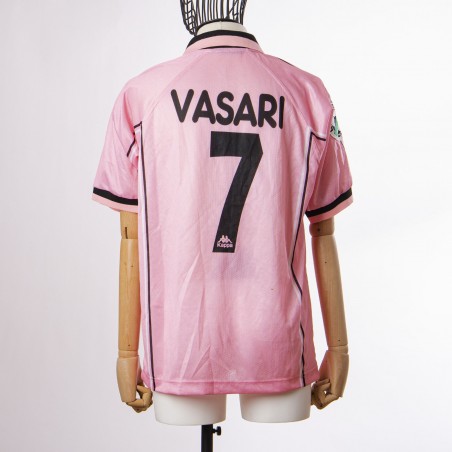 Palermo Home Jersey made by Kappa for the football season 1996/1997 by Kappa with customization VASARI 7.
DETAILS
The vintage jersey years'90 of Palermo is in excellent condition. 
The colors are intact and does not present discontinuity of tone. 
Model short sleeve, on the right arm sewn patch anniversary Football League. 
On the front side heart sewn the coat of arms of Palermo and on the right side in embroidery Kappa. 
At the center in light plastic the main sponsor GIORNALE DI SICILIA. 
On the back in the weft customization VASARI 7.