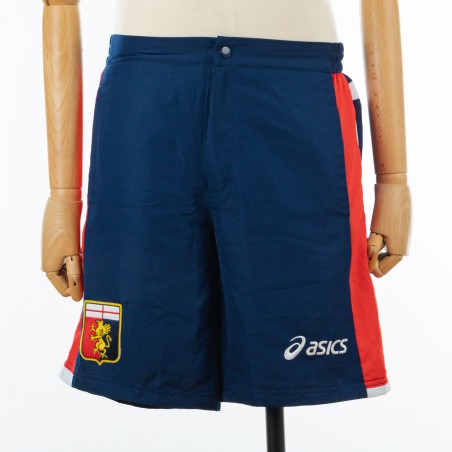 Years 2000-2010 Asics Genoa Shorts. The article refers to the period in which the 'Grifone' had Asics as its technical sponsor. Size S is shown on the label of the article.
The product is clearly visible thanks to various photographic evidence. The shorts are blue, with red vertical bands on the sides; the article is adjusted thanks to a button; the logo of the technical sponsor with the wording 'asics' is embroidered in white at the bottom left; the club logo is sewn on the opposite side.
On the back, at the top, we find the design of a griffin on a horizontal white stripe.