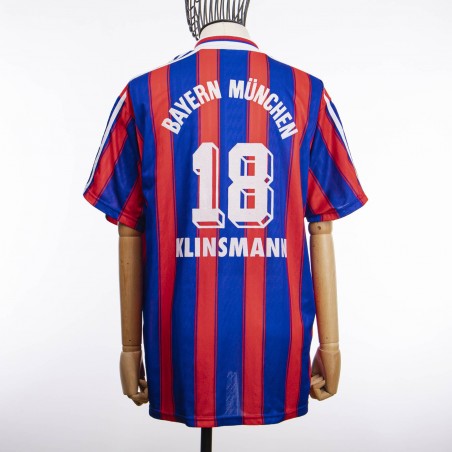 Jersey preserved in excellent condition with still the original and official intergri details. Present the original manufacturer label with size XL.
DETAILS
Bayern Munich short-sleeved home shirt for the 1995/1996 season. On the front we find the logo of the commercial sponsor OPEL applied in flock, while the team logo is sewn on the heart side and the Adidas logo is embroidered on the right side. The number 18 and the name Klinsmann are applied in flock on the back.

TOP PLAYERS: Klinsmann, Kahn, Matthaus, Rizzitelli, Kuffour.
CLASSIFICATION IN THE CHAMPIONSHIP: 1st.