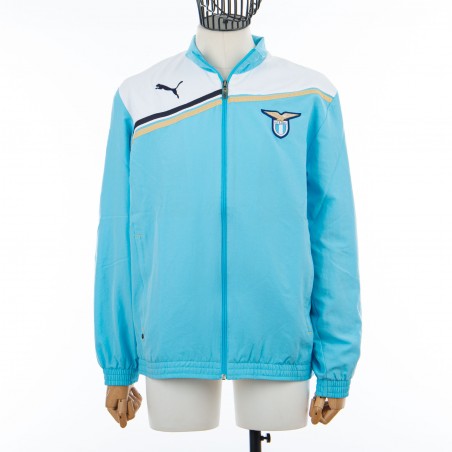 2010/2011 Lazio Puma Jacket. The jacket in question was made by the manufacturer Puma for the Lazio Lazio company. The label shows size M.
The product can be admired from the various photos. The jacket has long sleeves, with a long zip in the center and its predominant color is light blue, although in the upper section there is white and black and pearl gray inserts ; the club logo is applied to the top left, while on the opposite side, even higher up, we find the black one of Puma, the Lazio technical sponsor.
On the back, on the white section, the black wording 's.s.lazio 1990' is applied.