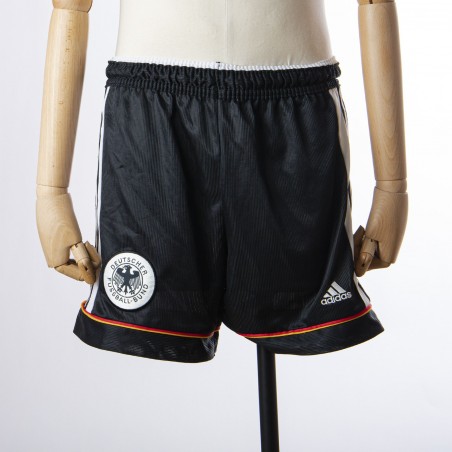 Shorts made by Adidas for the 1998 German national team, kept in excellent condition, with seams intact and bright colours
Manufacturer's label with size 5 inside.
---
DETAILS 
Model with drawstring waistband and drawstring adjuster. 
On the front right leg Germany emblem embroidered on the edges.
On the left leg Adidas technical sponsor logo and lettering.