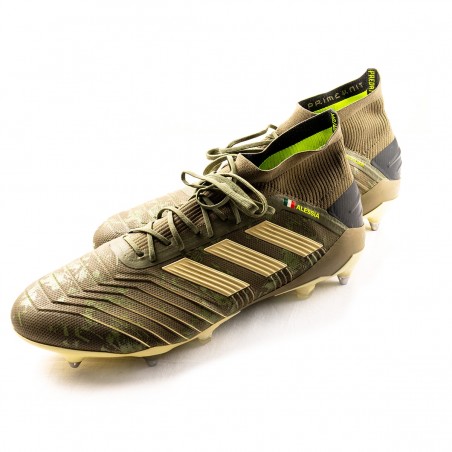 The original soccer shoes of the goalkeeper of PSG, former Milan, and the Italian National Football Team Gianluigi Donnarumma.
Grey in color with fluo green and white trim.
Official product Adidas Predator Label inside with size 13 UK.
Boot model. Plastic and iron studs.
Lettering ALESSIA and the flag of Italy applied on the left shoe, lettering GIGIO 99 and Italian flag applied on the right shoe.
Original article donated by Gianluigi Donnarumma himself to Le 7 Sorelle for Emergency Auctions, a solidarity project in which part of the proceeds from the sales of the products on auction on the website of Le 7 Sorelle will go to the famous NGO in Milan.