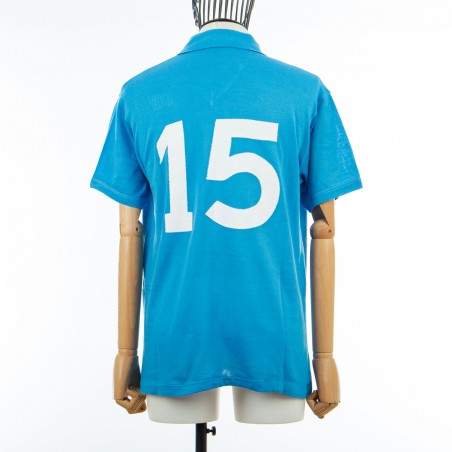 1985/1986 Napoli 15 Home Jersey. Napoli, also due to the missteps of Rome, Milan and Inter, was the most accredited rival of Juventus in the fight for the Scudetto, which in the end still took the road to Turin.
The product is well exposed by the photos inherent to it. The shirt is short-sleeved, with a stand-up collar and the predominant color is light blue; in the center we find the white painted writing 'Buitoni', the commercial sponsor of the Neapolitans, while above this are, on the left, the stitched logo of Ennerre, technical sponsor, and on the right, painted, the club logo.
A giant number 15 in white is applied to the back via stitched customization.