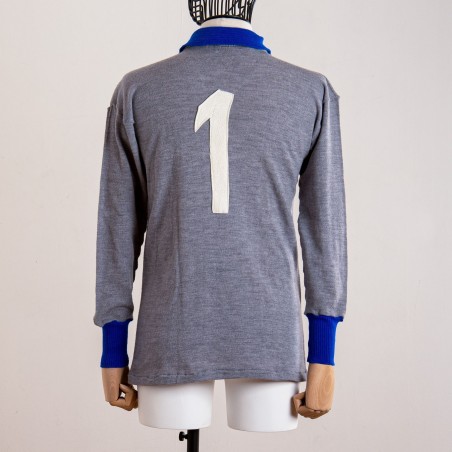 Stagione: 1973/1974
Taglia: XL
Product specifications
Uniform kept in excellent condition despite wear over the years. There is no manufacturer's label with the size but the shirt fits XL. The mesh measures 69 cm in length and 45.5 cm in width.
DETAILS
Gray long sleeve uniform with buttonless polo collar. Used during the 1974 World Cup, it has the FIGC logo stitched on the front and the number 1 stitched in white on the back.
ANECDOTES AND CURIOSITIES
The World Cup in West Germany was the first to be officially called the "FIFA World Cup" and the first in which national teams were given the opportunity to print commercial logos on their uniforms and numbers on their shorts. It was won by the home team that surprisingly beat the strong Holland of "total soccer". Italy did not make it through the rounds and was beaten on points by Poland and Argentina.
TOP PLAYERS: Zoff, Capello, Riva, Mazzola, Facchetti.
CLASSIFICATION IN THE CHAMPIONSHIP: Exit from the groups.