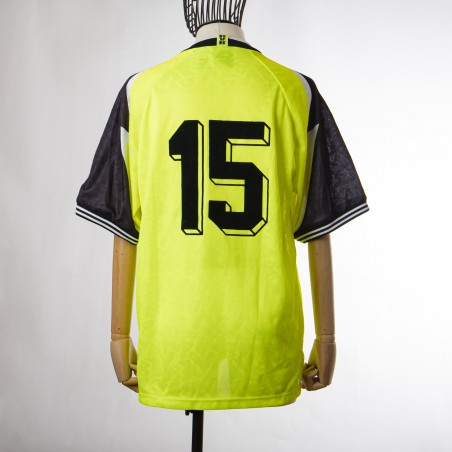 The shirt is in very good condition and has no tears or colour discontinuities. Inside label with size XL.
Model used against Juventus in the Champions League final won by the German team.
DETAILS
The first Borussia jersey, in fluorescent yellow with black details, was produced by Nike for the 1995/1996 season. All the applications are in black velour contrasting with the yellow of the jersey. The commercial sponsor is Die Continentale. On the back is the personalisation with the number 15. Finally, sewn onto the left sleeve is the Champions League patch.